I've Been Busy
Posted by Lorna | E-Mail The Author
Yes. I've been very busy working in my yard.
Check out my favorite coleus here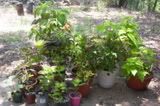 Trying to get control of the carp in my house and trying to keep cool in the 100 degree Texas weather. I'd better sell something on eBay
Lorna's Re-Use It Decor
, or else I won't be able to pay my electric bill.
I've also been trying my hand at making crafts. Now here's the two plates that I've been working on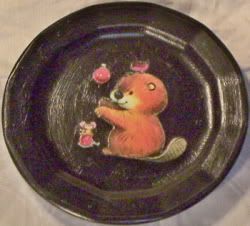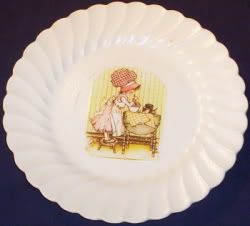 And the pair of jeans that I "altered." Well actually, its still a work in progress. By the way did you know that they made invisible thread? Me either. I found a spool in a box I got from my local auction.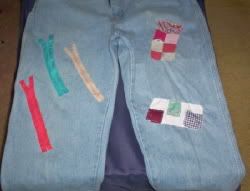 And last but certainly NOT least, I've been managing my eBay store. As a matter of fact in the spirit of the fees hike that eBay announced this week I even got on the bandwagon and poked my own fun at the establishment. Check it out here.Update: Auction was removed, but here's a new link.
Protest Against eBay Stores Fee Hike
Until next time.
Lorna/
Lorna's Re-Use It Decor